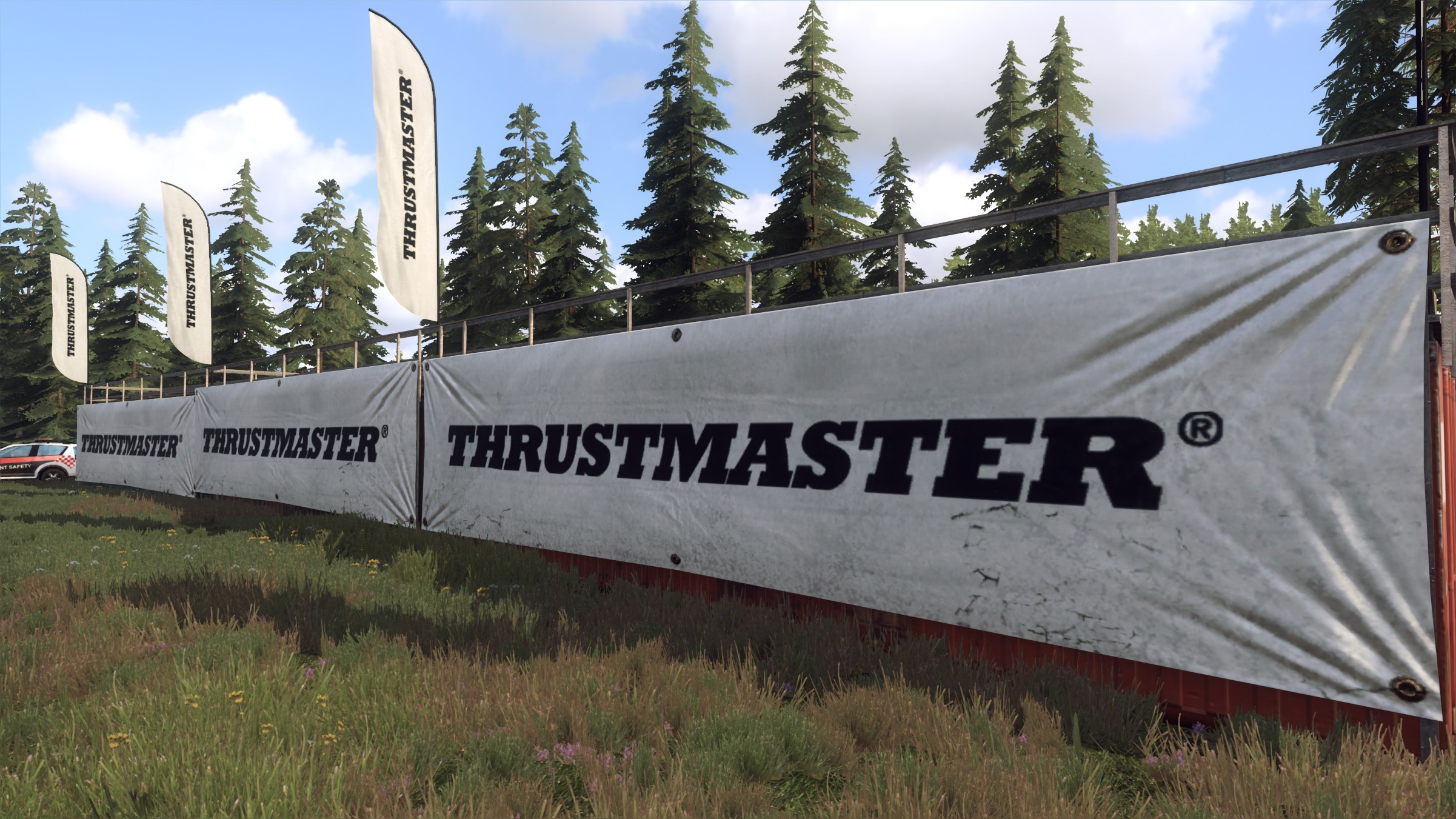 11 Feb

DiRT Rally 2.0 World Series Finals set for 27th February with $20,000 prize pool

Thrustmaster joins the DiRT Rally 2.0 World Series as official partner


PRESS RELEASE, 11th February (1pm UK): The fastest 12 DiRT Rally 2.0 players in the world will race for the DiRT Rally 2.0 World Series title at the finals on Saturday, 27th February. In partnership between Motorsport Games (NASDAQ: MSGM) and Codemasters (AIM: CDM), the finals of the second season of the DiRT World Series will include both the rally and rallycross championship deciders with six drivers in each.

Thrustmaster, the leading gaming peripherals manufacturer, has joined the DiRT World Series as an official partner and Thrustmaster branding will appear throughout the broadcast.

The finalists, who will be racing for a share of the $20,000 prize pool, have qualified for the finals throughout 2020 using in-game events and live streamed events. The rallycross series champion will also earn a test drive in the QEV electric rallycross car.

"We are delighted to continue our partnership with the DiRT World Series," said Eric Mindjimba, Esports International Team Manager, Thrustmaster. "The standard of racing in the series is always top class and supports the same qualities of competitive, fair and skilled driving that Thrustmaster promotes. The realism and immersive gameplay of the series is totally matching the spirit we are giving to our products' range.  Good luck to everyone involved."

"The qualifiers have been incredibly competitive, and we have been blown away with the talent and commitment of our DiRT Rally 2.0 players," said Ross Gowing, DiRT Rally 2.0 Game Director at Codemasters. "The grand final takes place nearly two years after the launch of the game and is a fitting way to mark that anniversary as we look to the future of DiRT Rally."

Ben Rossiter-Turner, Head of Esports Motorsport Games commented: "The DiRT World Series is once again providing extremely popular and entertaining with some great racing in the qualifying rounds. It is a shame that the finals have to be online, rather than in-person, but it is still going to be a great show."

The best DiRT Rally 2.0 in the world will racing for the championships live on 27th February. The Rally finalists are Kazuho Iwata, Nicoló Ardizzone, Lukáš Matìja, Joona Pankkonen, Jarod Pesch and Théo Rochelle. While the Rallycross finalists will be Quentin Dall'Olmo, Alexandre Hus, Killian Dall'olmo, Lukáš Matìja, Dorian Baptiste and Jeffrey Page. The DiRT World Series will be streamed live on the DiRT YouTube, Twitch and Facebook channels as well as on Motorsport.tv with expert commentary and analysis from broadcaster Andrew Coley and rally driver Jon Armstrong.