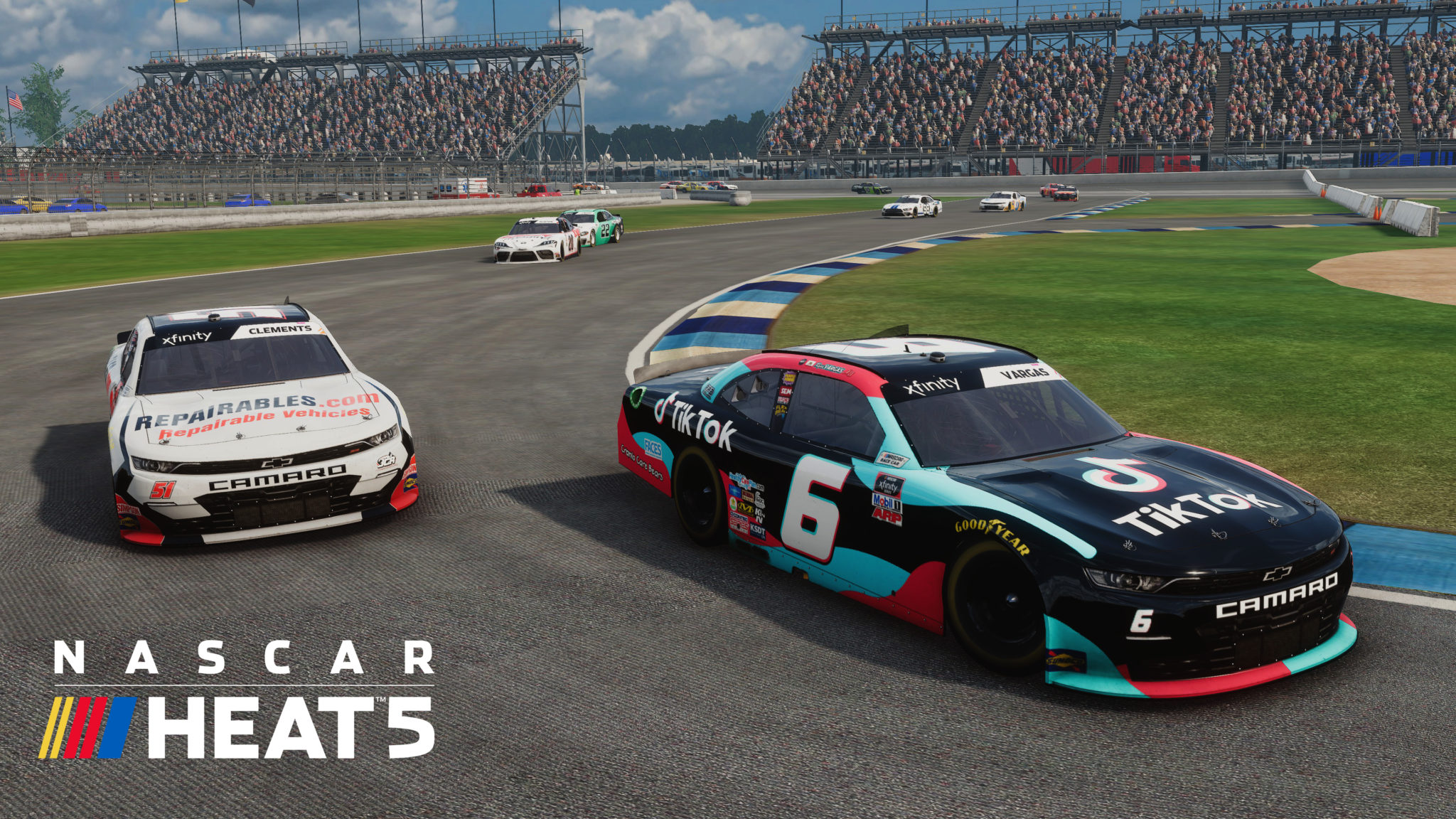 05 Oct

Indy Road Course and Vargas TikTok Scheme are Here!

Indy Road Course! TikTok scheme! This is a pretty hype update to NASCAR Heat 5, and it's completely free to everyone who owns the Gold OR Standard Editions of the game!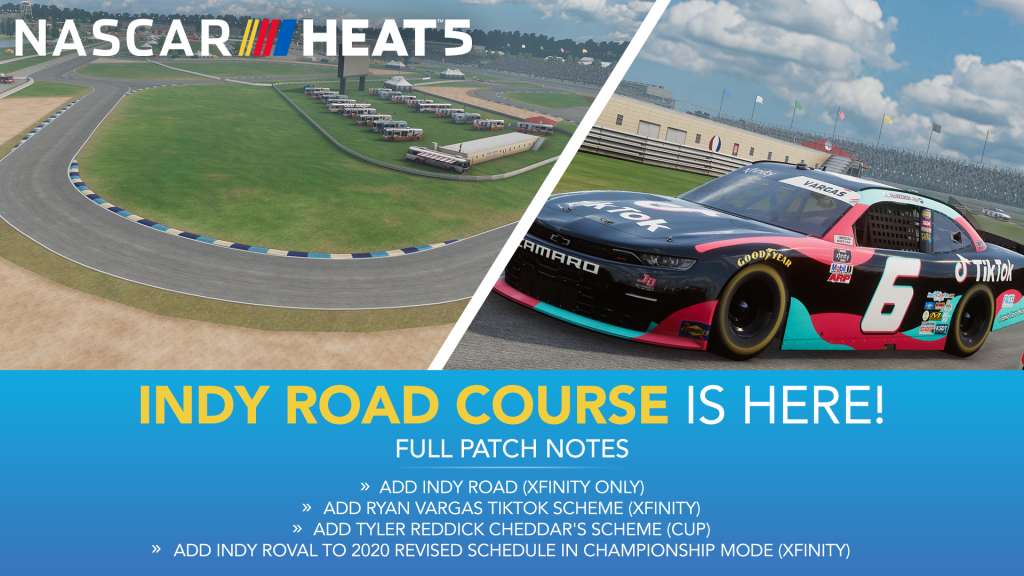 We're extremely excited about this update, and we know that you all are pretty amped as well (we probably get 20+ social media messages per day about the Indy Road Course). For now the new course will only be available for Xfinity, and only in the Race Now mode, Revised Schedule in Championship mode, and, most important of all, in Online mode.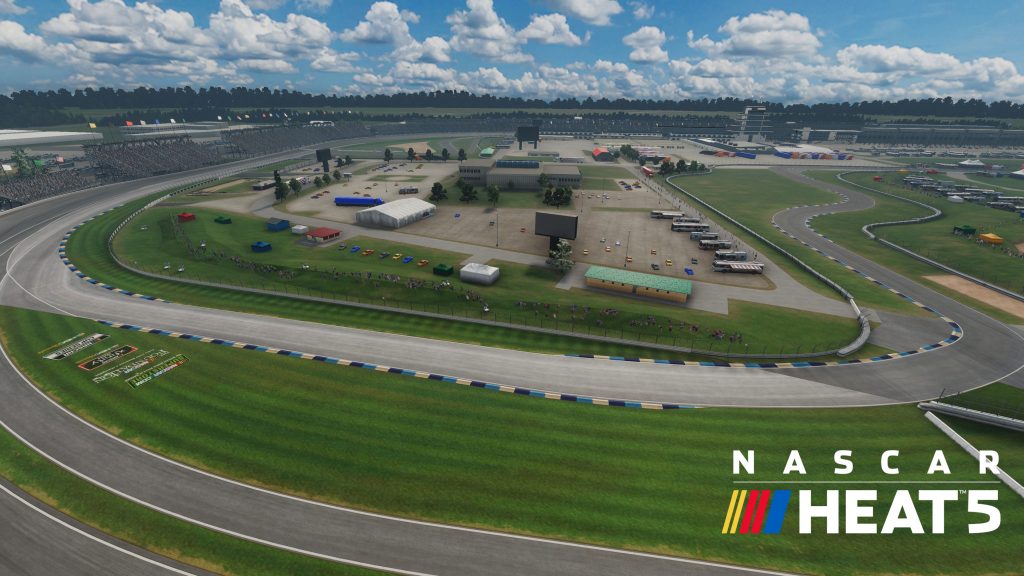 Here's what Game Designer Elliott Henderson had to say about the Indy Road Course:
"This track was without a doubt the most difficult one we've put together. It wasn't without some frustrations, but we think the community will really like the new challenge this presents not just in offline play, but in online as well. It's rough, tight corners make for some excellent and bold passing zones, but if you miss them by an inch, you're overshooting the corner. It's without a doubt one tough track and ranks up there with the Charlotte Roval as far as learning curves go. Should be fun to see the community feedback and online mayhem this track creates."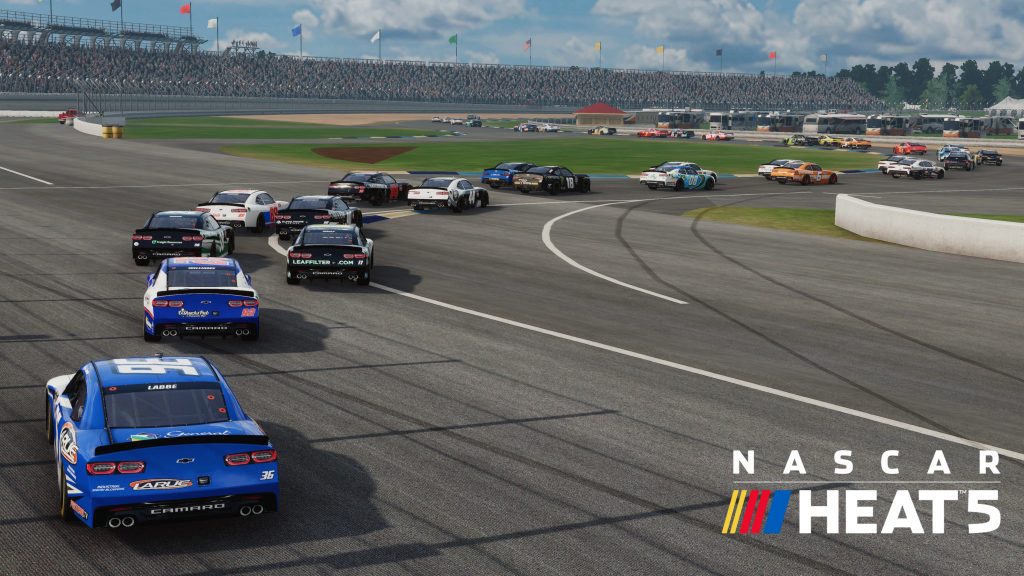 In addition to the new circuit, we've also got the hottest Xfinity scheme in town! The TikTok Ryan Vargas Xfinity Series scheme is available now to everyone, and has generated a lot of buzz in the community for the incredible aesthetics.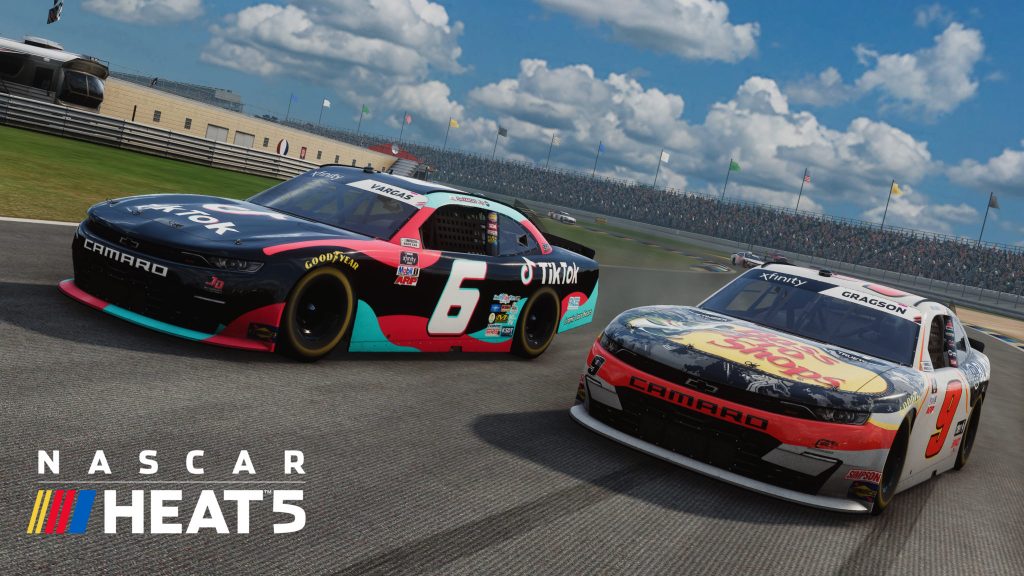 And finally this update also includes the Tyler Reddick Cheddar's Scheme which he drove at Indy for the 2020 Brickyard 400, and an updated Truck Series logo at WWT.