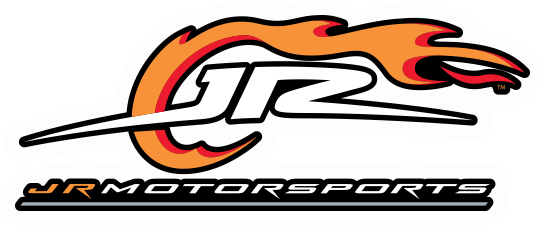 10 Jul

JR Motorsports ready to clinch playoff berth at Chicagoland

JRMDohar88 and JRM_Keffer7 have JR Motorsports third in the eNASCAR Heat Pro League standings but still need to clinch playoff berth.


After coming close to scoring a win several times in the first four races of the season Tyler Dohar (JRMDohar88) is ready to close the deal and hopes Chicagoland Speedway will provide him a chance to celebrate.


"I'm ready for Chicagoland," said Dohar who competes in the Xbox One Divison behind the wheel of the FilterTime Chevrolet. "I qualified on the pole and I usually don't qualify that well so this is a pleasant surprise."

The JR Motorsports driver wants to win but he also has his eyes on a bigger prize.

"I want to win a race for sure," Dohar said. "But I absolutely want to make sure we get JR Motorsports a playoff berth."

With the 2019 eNASCAR Heat Pro League schedule entering the second half of the season, Dohar and Jason Keffer (JRM_Keffer7) have their team third in the overall points standings – just 10 points behind leader Team Penske Esports (151-141).

Keffer picked up a top-10 finish in the season opener and knows he needs to get back in the top-10 and that means he's making some changes over the final four regular season events starting Wednesday at Chicagoland.

"I think I've been too conservative in the first half of the season," said Keffer. "During the exhibition season I won a race and averaged a fifth-place finish. When we got to the regular season I think I didn't want the races to be a crashfest so there were times I probably didn't block enough and be aggressive enough. I'm changing that for Chicagoland."

Keffer, who drives the TDJF / WinDaleJrsRide.com Chevrolet in the Playstation 4 division, knows how difficult it is to pick up a win this season but has already shown that he can run up front leading races and also out front late in the second race of the season at Auto Club Speedway.

"I tweeted something for fun (on Monday) about not lifting and I will definitely change my outlook and will race harder this week," added Keefer. "I could have blocked a little more in the Auto Club race and I think I will do what it takes to get the win moving forward.

"It's going to be tough because there are no easy wins against the competition in the Playstation 4 division."

Team Penske Esports has led the point standings after all four races so far this season, however, Leavine Family Gaming moved to within six points of the lead with 145 points.
Roush Fenway Gaming's Nick Walker (wowThatsgarbage) and GoFas Gaming's Hunter Mullins (FasFed32) each picked up their second victory of the season with Walker's win helping pull Roush Fenway Gaming to within one point of third place (141-140).

Germain Gaming and JTG Throttlers are tied for fifth with 133 points each.

The pre-race show for Chicagoland Speedway will start on Wednesday at 7:30 p.m. ET with racing slated to begin at 8 p.m.

Make sure to tune in between the Xbox One and Playstation 4 division races when fans can watch a sneak peek of the trailer for NASCAR Heat 4 and you can pre-order NASCAR Heat 4 today at https://promo.nascarheat.com/preorder/.

For more information about the eNASCAR Heat Pro League, please visit www.enascarheat.com and you can follow the eNASCAR Heat Pro League on the following social media platforms:

Facebook: https://www.facebook.com/nascarheat/

Twitter: https://twitter.com/nascarheat

Instagram: https://www.instagram.com/nascarheat/