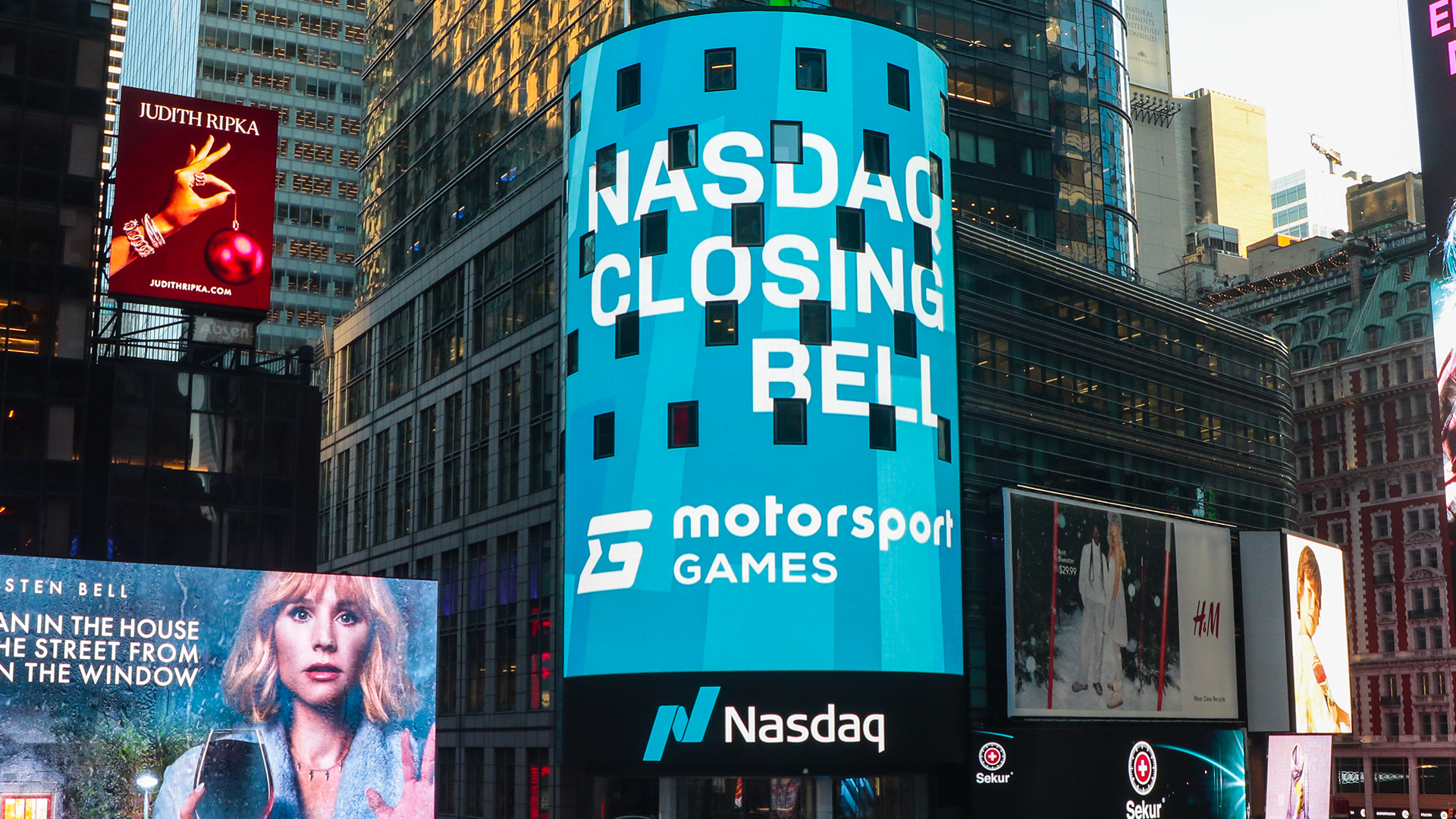 12 Jan

MOTORSPORT GAMES CELEBRATES ONE YEAR ANNIVERSARY OF IPO, RINGS NASDAQ CLOSING BELL

CEO Dmitry Kozko rang the closing bell on January 12, 2022

MIAMI, FL – January 12, 2022 – Motorsport Games Inc. (NASDAQ: MSGM) ("Motorsport Games"), a leading racing game developer, publisher and esports ecosystem provider of official motorsport racing series throughout the world, rang the closing bell today at the NASDAQ Stock Exchange, marking its one year anniversary of its initial public offering on the exchange. CEO Dmitry Kozko represented the Motorsport Games team.

"Ringing the closing bell for the NASDAQ is a tremendous honor and represents the culmination of all the hard work and progress that we've made as a publicly traded company this past year," said Dmitry Kozko, CEO of Motorsport Games. "This is a true reflection of our amazing employees, board members, advisors, partners and most importantly, our community of gamers and esports enthusiasts around the world. This year alone, we've launched our newest flagship NASCAR game, the first-ever NASCAR title on Nintendo Switch, acquired amazing companies and IP, announced partnerships with the likes of INDYCAR, continued to scale our robust esports offerings and so much more. Into 2022, we are well-positioned to continue developing, with a goal to elevate the quality standard in entertainment and ensure a world-class status for Motorsport Games."

To watch a recording of the ringing of the NASDAQ bell please click here.

To keep up with the latest Motorsport Game news, please visit www.motorsportgames.com and follow on Twitter, Instagram, Facebook and LinkedIn.