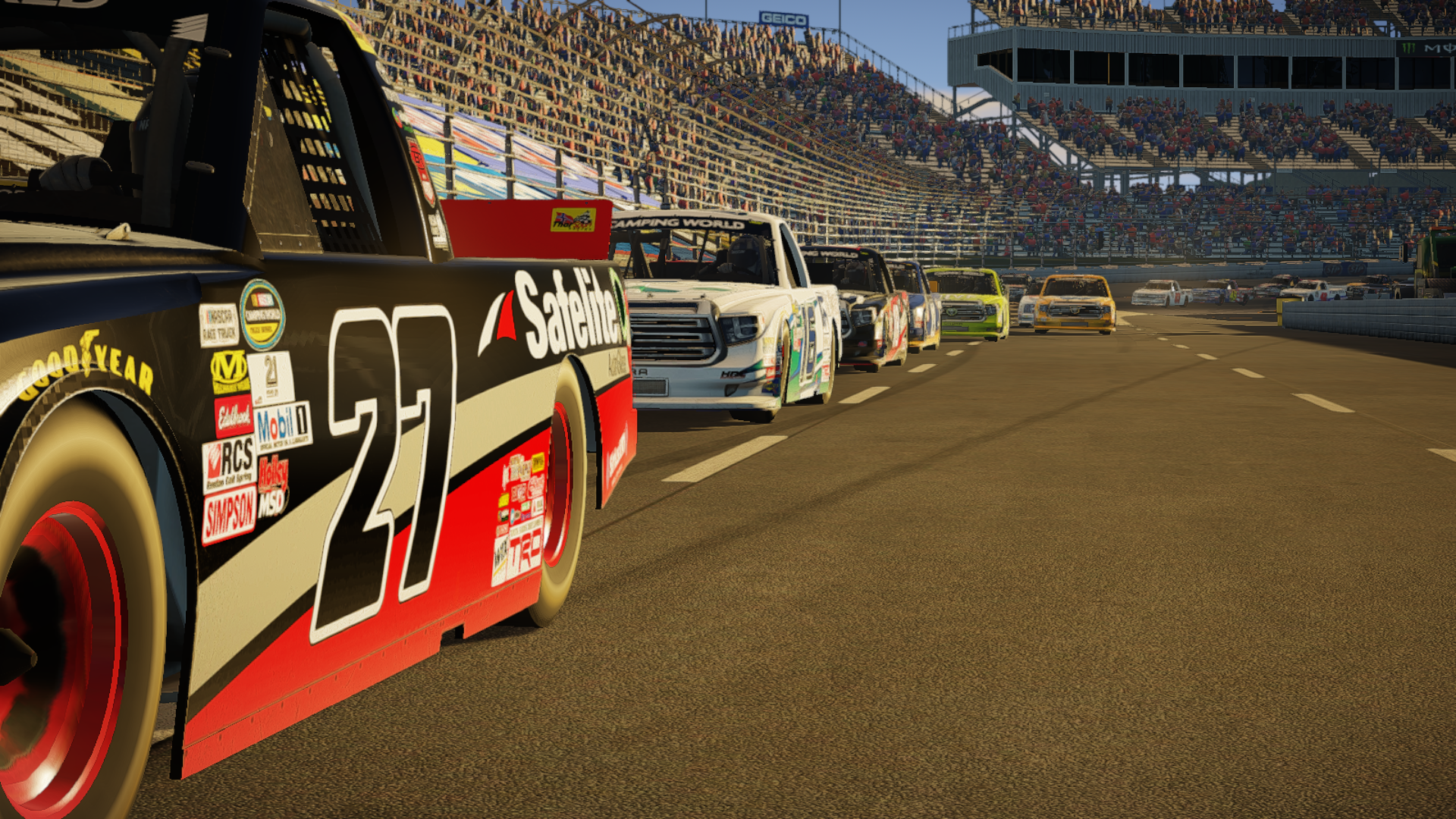 11 Oct

NASCAR Heat 2: Patch 1

10/16/17 Update: The console update is now live!

It's hard to believe NASCAR Heat 2 has already been out for a month! We've been listening to your feedback and working hard to make the NASCAR Heat 2 even better. Below is a list of features coming to the Xbox One and PlayStation 4 versions of the game. We're hoping the first major NASCAR Heat 2 patch is approved sometime next week, but we can't make any promises. In the meantime, see below for the fixes, additions, and improvements coming to NASCAR Heat 2!
Added remaining NASCAR NEXT drivers (Harrison Burton, Chase Cabre, Hailie Deegan, Riley Herbst, Cayden Lapcevich, Chase Purdy, Zane Smith)
Added new "Strict" Yellow Flags option for single-player
Added a Stats page to Career
Rivals' anger now has the potential to slowly decay over time
Added an alternate controller configuration (Options -> Controls -> Default/Alternate)
Added new Victory Anthems
Added separate volume control for Spotter
Fixed potential frame rate stutter during race
Fixed Trophies/Achievements that were not awarding properly
Fixed red-lining engine issues at Iowa Speedway
Made top-end AI more challenging at some tracks
Better calculation of race results for cars finishing behind the player
Fixed issue where players in some regions would not see the correct cars in multiplayer races
Added gear/speed overlays in the cockpit view
Altered qualifying logic for the AI
Display purse on race card in Career
You can hold down left or right to change values at pits/in garage
Changed pre-race animation in multiplayer
Implemented some missing UI sounds
Quieter Victory Anthems
Fixed rare Career mode crash
Added functionality to switch between Global Leaderboards and Favorite Driver Leaderboards
Fixed doppler effect to prevent unusual pitch shifting during some events
Set Furniture Row Racing to a 5-star team in Career
Fixed Elliot Sadler's Road America Challenge
Fixed some crash bugs
Adjusted some driver ratings
Altered character models for some drivers
Fixed some issues with AI pitting logic
Other minor bug fixes and improvements