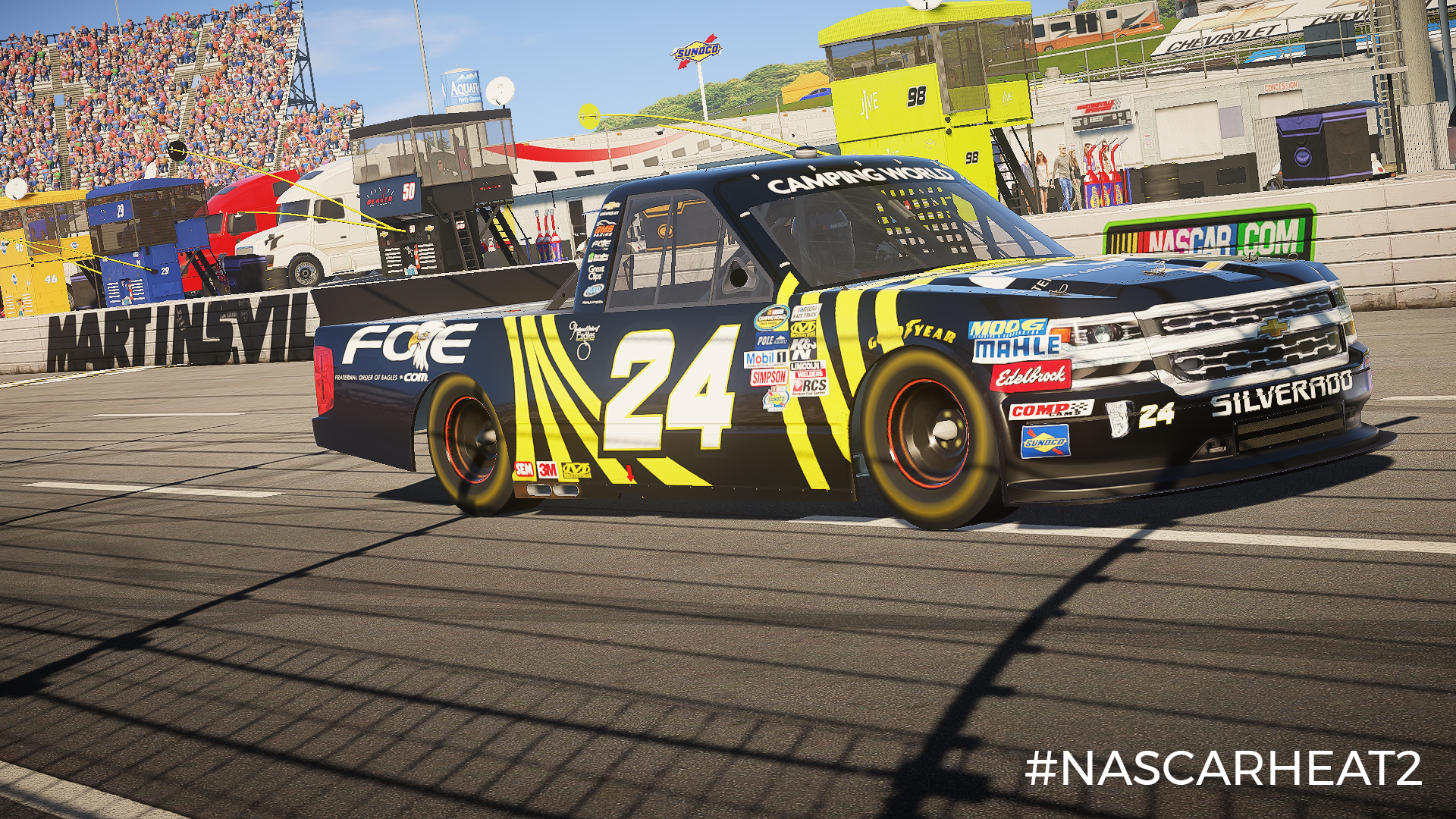 14 Nov

NASCAR Heat 2: Patch 2

We've got another patch coming to NASCAR Heat 2 today on Xbox One and PlayStation 4. The patch will arrive next week on PC/Steam. In this update, we're mainly addressing a Career mode crash that some users have been experiencing, but there's a few other additions and fixes coming to NASCAR Heat 2. Here is the full list of features in Patch 2 for NASCAR Heat 2:
Fixed cockpit view camera sometimes being too low.
Fixed a crash in Career mode when starting a new season.
Fixed some other crash bugs.
Added Justin Haley as a driver.
Added more driver text messages to Career mode.
Added more driver video messages to Career mode.
Fixed driver message typos in Career mode.
Other minor bug fixes and improvements.
Missed the notes for our last patch? View the NASCAR Heat 2 Patch 1 notes here!