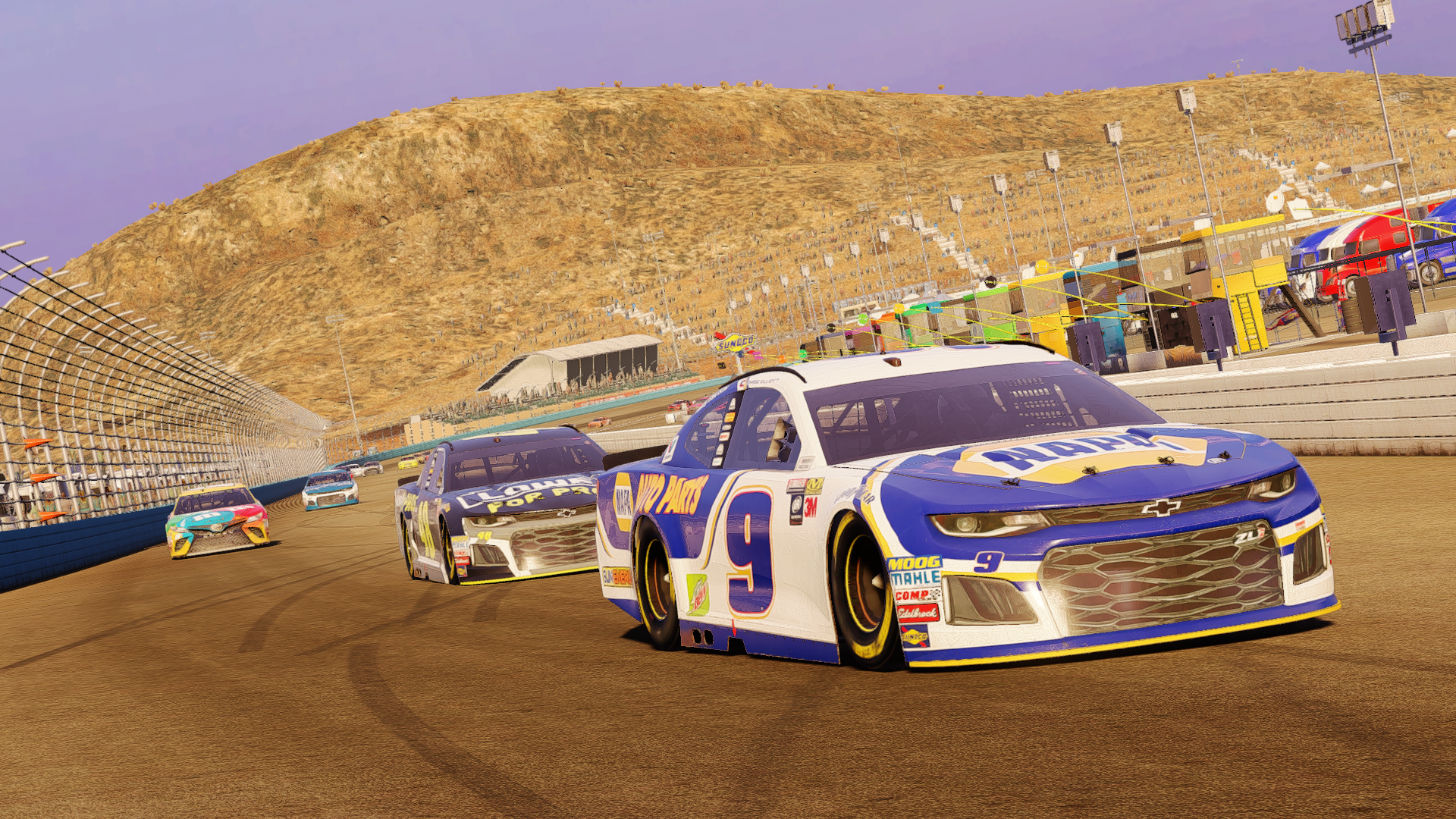 07 Jul

NASCAR Heat 3

NASCAR Heat 3 will be available in North America on Sept. 7, 2018, on the PlayStation 4, Xbox One and Windows PC via Steam!

NASCAR Heat 3 is the sequel to 2017's NASCAR Heat 2, with Monster Games returning as the developer. NASCAR Heat 3 has a variety of new features, including a deeper career mode, additional race tracks, expanded online multiplayer features including online tournaments, and a brand-new fantasy dirt-racing experience: the Xtreme Dirt Tour.

The Xtreme Dirt Tour in NASCAR Heat 3 allows players to compete across eight new dirt tracks. After finding small town success, players will experience authentic NASCAR racing as they build a career in the NASCAR Camping World Truck Series™, NASCAR Xfinity Series™, and Monster Energy NASCAR Cup Series™ alongside the biggest names in motorsports. Players will also be able to manage their own race teams as team owners in NASCAR Heat 3.

The cover of NASCAR Heat 3 features 12-time Monster Energy NASCAR Cup Series champions Hendrick Motorsports and the team's star drivers Chase Elliott, William Byron, Jimmie Johnson and Alex Bowman.
"It's cool to join my three teammates on the cover," said seven-time Monster Energy NASCAR Cup Series champion Johnson, driver of the No. 48 Lowe's Chevrolet Camaro ZL1. "A big part of our fanbase has a passion for gaming and for the NASCAR Heat franchise in particular. The details incorporated into the new game are amazing and will give players a really fun experience."
We're also expanding the race-ticket coupon program, established with NASCAR Heat 2. Fans who purchase or pre-order NASCAR Heat 3 at retail will receive a $50 race-ticket coupon. These coupons can be redeemed toward the purchase of any ticket for a NASCAR-sanctioned event at any one of Speedway Motorsports, Inc.'s eight tracks, as well as Dover International Speedway and Indianapolis Motor Speedway, through 2019.*
With the $50 race-ticket coupon inside the game, NASCAR Heat 3 is basically free for NASCAR fans planning to attend a race!
NASCAR Heat 3 is available to pre-order today for $49.99 via Amazon, Best Buy and GameStop with digital pre-orders available soon. You can also follow NASCAR Heat 3 on Instagram, Twitter, and Facebook for the latest updates.
*Offer available while supplies last. Certain restrictions apply. See voucher for details.