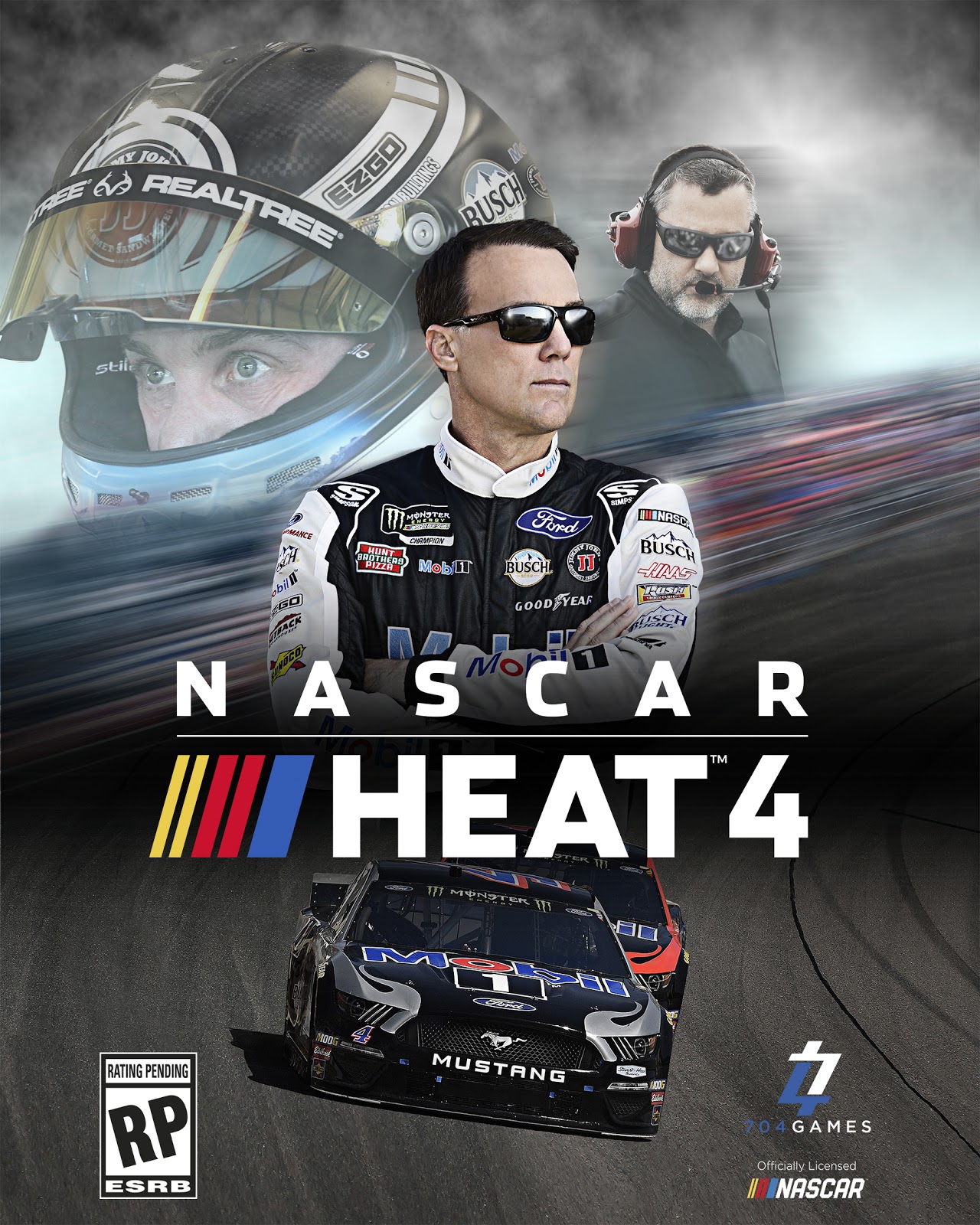 06 Jul

NASCAR Heat 4 Cover Reveal & Pre-Order Announcement!

Welcome to the Pit Box!


Throughout the season, we will publish a series of articles to keep you up-to-date with the latest NASCAR Heat 4 news. As part of our new initiative, we want to connect the development team with the community so we can share updates on patches, NASCAR Heat 4, and the eNASCAR Heat Pro League.


Today we are proud to announce NASCAR Heat 4 and its cover athlete Kevin Harvick.
There is nothing like hearing information about a brand-new NASCAR Heat game at the historic Daytona International Speedway! First off, congrats to Kevin Harvick, the 2014 Monster Energy NASCAR Cup Series champion as well as three-time Monster Energy NASCAR Cup Series champion and NASCAR Hall of Fame Inductee Tony Stewart who will be featured on the NASCAR Heat 4 cover.

"For me it's pretty cool because my son (Keelan) absolutely loves playing NASCAR Heat. Pretty much every day that he is at the racetrack, he's on the game playing and we have fun with it. And I lose pretty much every race (laughs)." – Kevin Harvick

NASCAR Heat 4 will race its way into stores in North America this September, on PlayStation 4, Xbox One and Windows PC and is available via Pre-Order NOW!

NASCAR Heat 4 features a variety of new game features and improvements based on our community's feedback. Some of these changes include a deeper career mode, upgraded graphics, track maps and the addition of the 2019 rules package.

We've added new full on-track car recordings for all three series adding exceptional realism to the engine sounds. The Xfinity Series Toyota Supra has been added, expanded online multiplayer features, and a new updated driving physics for all series!!
NASCAR Heat 4 is out this September. Pre-order NASCAR Heat 4 and get early access to the new Martinsville Night race! Get the latest NASCAR Heat 4 updates by following us on Facebook, Twitter, Instagram, and YouTube. Be sure to sign up for our newsletter today to receive special deals and news on NASCAR Heat!