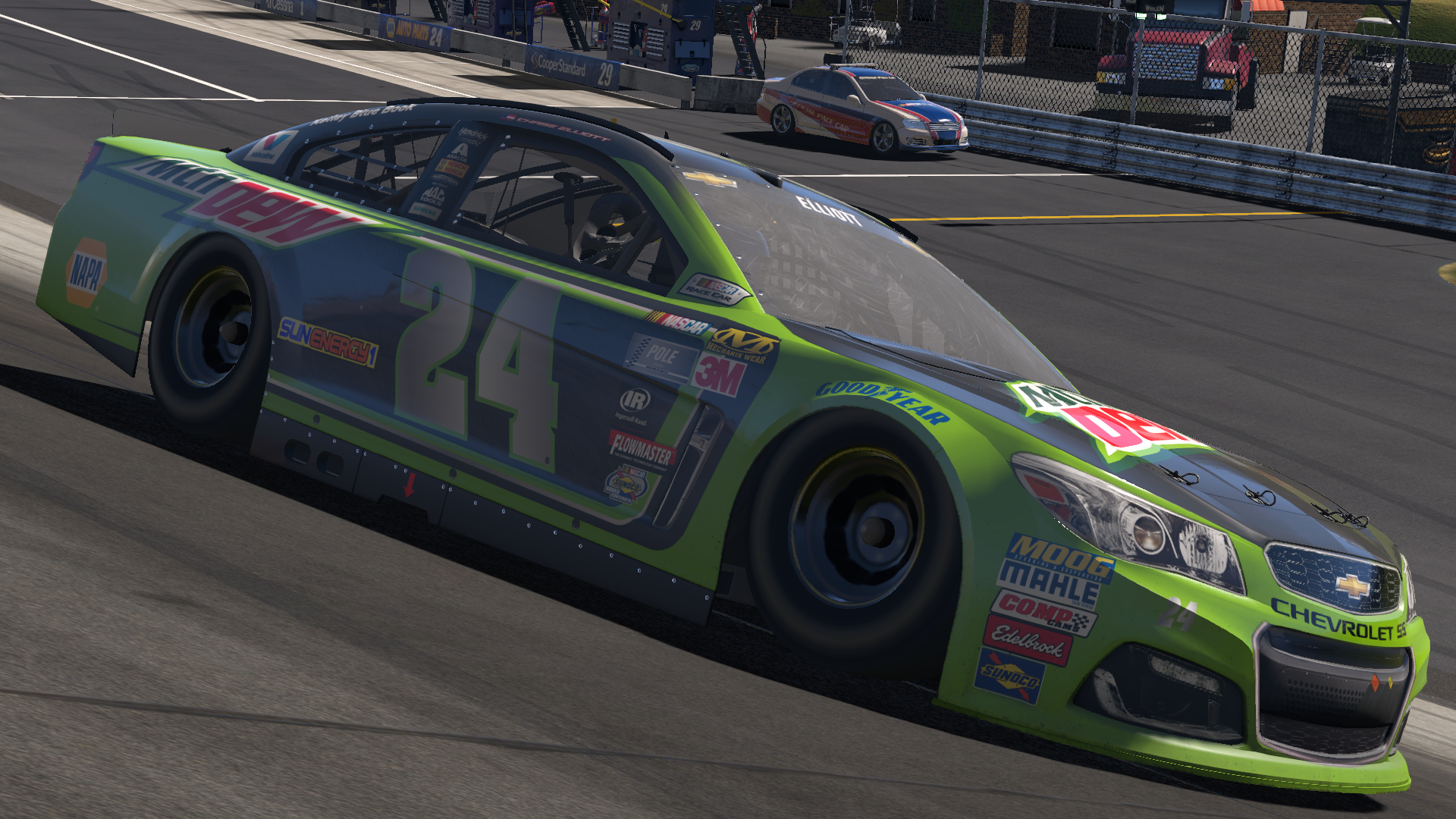 10 Feb

NASCAR Heat Evolution February DLC

The Daytona 500 is upon us! This month, we've got some exciting NASCAR news to share. Below is a list of all the DLC arriving in February. This list will be updated…so stay tuned!

2017 Team Update: Click here to learn more about the exciting 2017 Team Update for NASCAR Heat Evolution.

Pit Pass 5: Fan-favorite paint schemes including Tony Stewart's final ride and Joey Logano's Pennzoil 50th Anniversary Penske scheme are headed your way. In addition, players ages 21 & up can race in Kevin Harvick's Busch schemes for the first time ever in a NASCAR video game. Pit Pass 5 will be available for FREE on February 17 on Xbox One, PS4, and Steam.
FREE paint schemes include: 

Tony Stewart: Bass Pro Shops/Ducks Unlimited, #AlwaysRac14g
Kevin Harvick: Busch Light, Busch Light (Chase), Busch, Busch (Chase), Orange Busch Hunting (Chase), Busch Throwback
Joey Logano: Mosaic Shell-Pennzoil, AAA (Chase), Mosaic Shell-Pennzoil (Chase – Round of 16), Mosaic Shell-Pennzoil (Chase – Round of 12), Mosaic Shell-Pennzoil (Chase – Round of 8), Mosaic Shell-Pennzoil (Chase – Round of 4)
Chris Buescher: CSX (Chase)
Carl Edwards: Arris (Chase)
Austin Dillon: Breast Cancer Awareness/American Ethanol (Chase)
Chase Elliott: Mountain Dew, Kelley Blue Book
Landon Cassill: ThePeteStore.com
Michael McDowell: Thrivent Financial
Casey Mears: Geico Sonoma, Geico Texas
Paul Menard: Menards/Richmond Water Heaters, Menards/Moen, Menards/Dutch Boy
Regan Smith: Citizen Soldiers
Ryan Ellis: Dustless Blasting, Union/EJ Wade
Matt DiBenedetto: Texas Police, NASCAR Heat Evolution #49, JAS
Trevor Bayne: AdvoStrong
More to come…