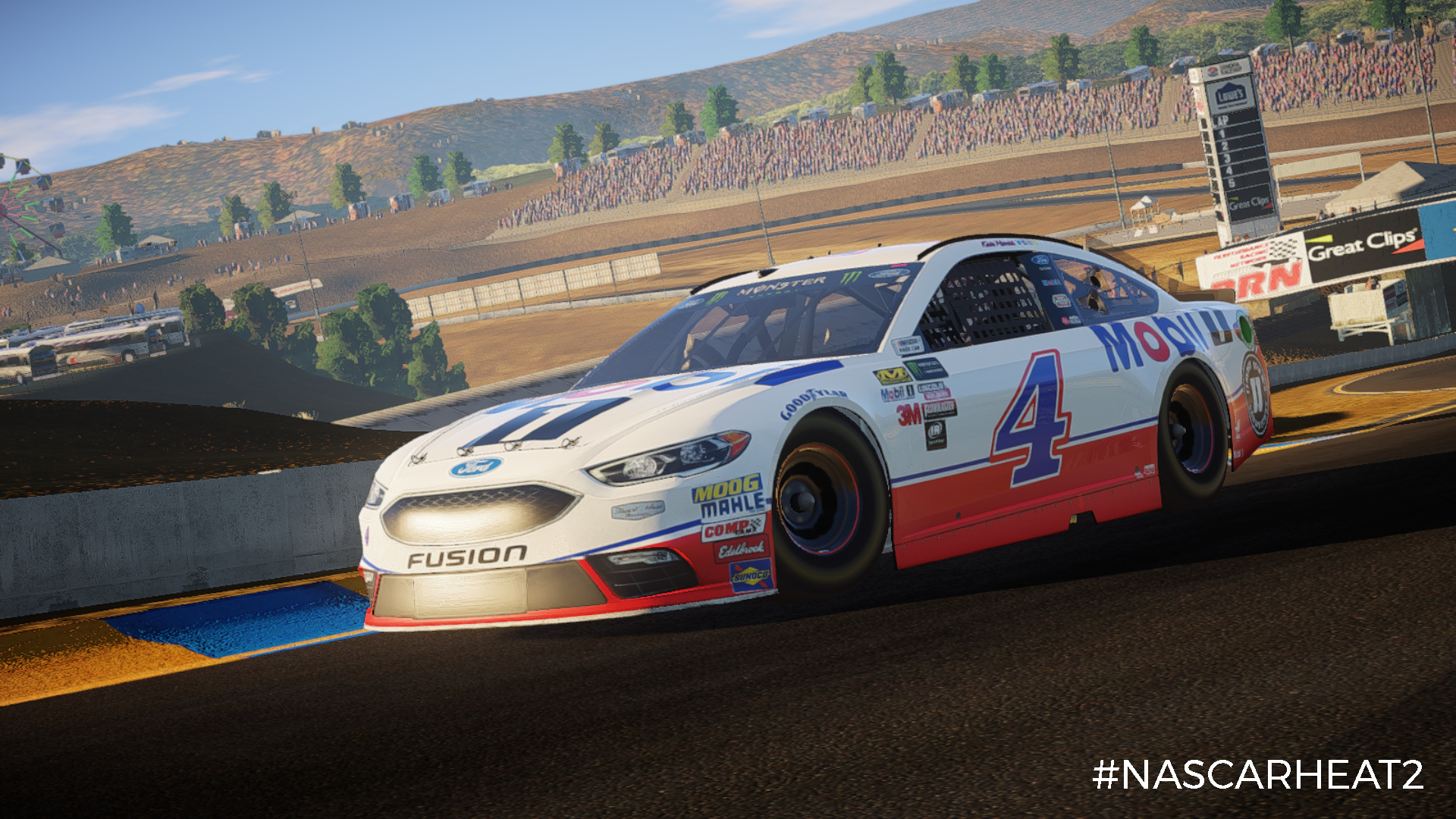 08 Sep

NASCAR Heat 2 Hot Pass

This year, we're excited to offer the NASCAR Heat 2 Hot Pass. For only $29.99, you'll get access to all of the 2017 DLC for NASCAR Heat 2, a savings of nearly 50% off the combined cost of all the 2017 DLC! A mix of new DLC will be released once a month from September through December. Here's the different types of DLC that'll be available:
Paint Schemes: NASCAR Heat 2 will have more paint schemes than any other NASCAR console game! We'll be releasing paint schemes for drivers across all three NASCAR national series. Best of all, you'll be able to show off your paint schemes in online multiplayer!
Spotter Audio: NASCAR Heat 2 will ship with Brett Griffin as the Spotter, but you can choose to download different spotter voices to spice up your races.
Challenges: In addition to the 29 Challenges arriving with NASCAR Heat 2, you can take on even more Challenges each month to truly test your skills across all three series.
Car Customization Options: New this year, players will be able to customize their stock cars and trucks in even more ways. We'll be releasing new templates and sponsor decals over the coming months so you can make your car even more unique.
In addition to the DLC above, Toyota is giving fans free paint schemes every month. Free Toyota paint scheme packs will include paint schemes from your favorite Toyota Racing drivers across all three NASCAR series. Toyota will also be giving away new challenges featuring Toyota drivers. Thanks, Toyota!
The NASCAR Heat 2 Hot Pass will be available September 12 on Xbox One, PlayStation®4, and Windows PC via Steam for $29.99. (DLC will be available on September 13 for PlayStation®4 players in Europe).